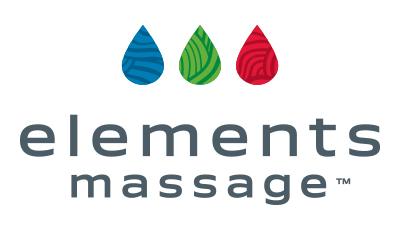 Exceptional Massage Therapists Needed for BUSY studios – Earn $35K – $60K year
$200 – $500 Signing Bonus – Full and part time positions available!
Locations:
Gilbert: (Val Vista Dr & Williams Field Rd)
Elements Massage provides a stable work environment, fixed schedules, competitive pay, and you are guaranteed a therapy room for your entire shift. We ask that you can complete 5 hours of massage in a 6 hour shift. We ask that you leave the drama at the door. The owner left corporate America because he wanted to create a work environment where people want to go to work. If this sounds like the place for you, we are hiring!
Principle duties include:
Perform consecutive 1 Hour, 90 Minute, and 2 Hour high-quality massage therapy sessions
Customize each session based on client's individual needs
Promote the health and wellness benefits of receiving massage on a regular basis to clients
Provide exceptional customer service for members and new clients
Help maintain the professionalism and cleanliness of therapy rooms and common areas
Sustain and contribute to a supportive, high-teamwork, no-drama work environment
Must adhere to local and state licensing laws and regulations and carry liability insurance
Successful candidate requirements:
Demonstrate superior Swedish and Deep Tissue Massage skills during interview practicals
Proficiency in other modalities valued, especially Prenatal and Hot Stone
Customer service oriented and able to communicate effectively with clients, studio management
Teamwork-oriented with a positive and friendly attitude
Able to work flexible days and hours including at least one weekend day
Belief in the healing benefits of monthly massage therapy and therapeutic bodywork
Benefits:
$200 – $500 Signing Bonus (Depends on Part Time vs. Full Time)
Monthly Bonuses
Complimentary Chiropractic Care
Complimentary Dental Care
Flexible schedules
Steady clientele
Ongoing training and compensation for CEUs
To learn more, visit www.elementsmassage.com/gilbert/careers
To apply please reply to this posting with your resume and a cover letter
Requested experience:
Minimum One Year Experience Preferred
Required license or certification:
Arizona Massage License
Professional Liability Insurance
Job Type: Part-time or Full-time
Job Location:
Gilbert, AZ
Job Type: Part-time
Salary: $35,000.00 to $60,000.00 /year
Additional Job Opportunities