Position(s):
Renovare Brain Wellness Program Director
Renovare Wellness by Design and Brain Peak Performance is seeking qualified applicants for our Renovare Brain Wellness Program Director position. The Renovare team has created a caring, family oriented environment where each individual believes and is committed to our vision: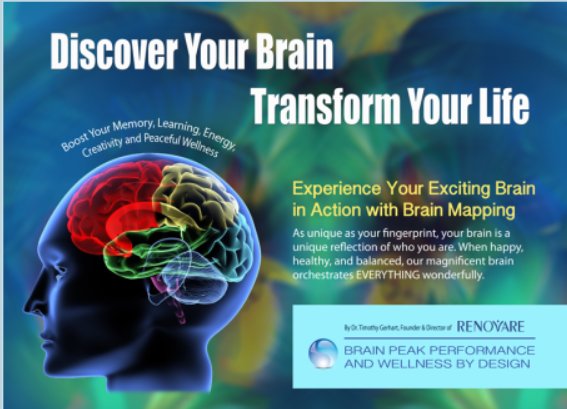 "Renovare is about giving the gift of hope and healing to those who are ready for Wellness through exceptional, life-changing, patient-focused care."
Our patients' success and growth is supported by:
An integrated functional medicine and functional neurology approach
State of the art 19 Channel QEEG Brain Mapping and neurobiofeedback brain training
Chiropractic neurostimulation
Frequency Specific Microcurrent
Healing Laser
Therapeutic lifestyle change
Authentic & caring relationships
These are just a few of the tools and therapies we share to help those with complex, chronic health conditions.
The Renovare Brain Wellness Program Director will direct the continued development of our Brain Room Tech, Wellness Mentor, and Marketing positions. The Director will be key in the growth of the center by working with ownership toward the continuous improvement of our process, systems and training procedures.
It is desirable for the successful candidate for the Renovare Brain Wellness Program Director to possess:
Business and marketing experience
Professional or personal experience in natural health approaches
Qualified applicants may submit a resume to: drgerhart@gmail.com
Additional Job Opportunities