The Opportunity
I am looking for an ambitious and dedicated massage therapist to join my massage business in Tempe, AZ, at an established and private practice starting as soon as March 1, 2022. This position is an excellent opportunity for someone looking for an instant steady stream of clients and income, week after week, and you would be mentored and trained by me in this established and successful practice. I have decades of experience in the industry, and you would NOT be micromanaged.
My name is Teresa Porter, and I have spent the last 22 years pouring my heart and soul into growing my massage business and this practice. It is time for me to step out of the day-to-day activities of serving clients directly through massage, and find someone that has the experience, drive, and motivation to take care of my dozens of regularly paying and extremely loyal clients. I have put my heart and soul into building a thriving massage practice with an extensive clientele, where my approach to treatment is to address the patient's specific issue through different approaches, treating the whole issue, and not just the symptoms that emerge, which includes their emotional and mental well-being and how that manifests in each client.
Qualifications
The therapist I am looking for needs to have graduated from an accredited school, be currently licensed, and have at least three years of working experience. Additionally, I would like the therapist to specialize in deep tissue, Hot Stone, and Ashiatsu, and if you are not, I am willing to teach you, or send you to accredited training to learn these modalities as long as you commit to working for me for at least three years.
Mentorship
This job position is a unique opportunity because not only is this a revenue sharing opportunity with instant bookings from my existing clientele. I am going to mentor you to implement the system and approach that I have developed for myself and my clients over the last 22 years. This massage modality and business practice is what has kept me going for so many years without physical burnout and the complete physical degradation of my body and emotional well-being, which happens far too often with many long term massage therapists, while also creating a steady stream of income and dedicated clientele.
My mentorship training will include:
● How to nurture and create happy, dedicated clients.
● How to create healthy boundaries with your client via scheduling and communication.
● The importance of self-care as a therapist.
● How to prepare yourself both physically and mentally on pre/post client days.
● How to schedule client days.
● Proper nutrition for self for pre and post client days.
● Physical activity for the flow of your week according to clientele load to prolong
the lifespan of your career.
As part of the mentorship, you will learn how I have blended different massage techniques to treat the client as a whole, which I call "The Porter Method". You will learn this business model to nurture clientele and apply it to grow your own clientele in my office. You will step into a flow of clients who love this practice and technique, the space I work in, and are dedicated and highly satisfied.
I will take care of all of the client scheduling, and you will only work Mondays, Wednesdays, and Fridays. NO WEEKENDS! All massage products will be provided, including a high-end, fully adjustable table, linens, hot and cold stones, oils, essential oils, and CBD cream. You will be responsible for laundering the linens and cleaning up the workspace at the end of each day.
Next Steps
If you are interested in applying, please submit your resume to Teresa at teresa@sirrinestudio.com, and I will contact you for a phone interview to start.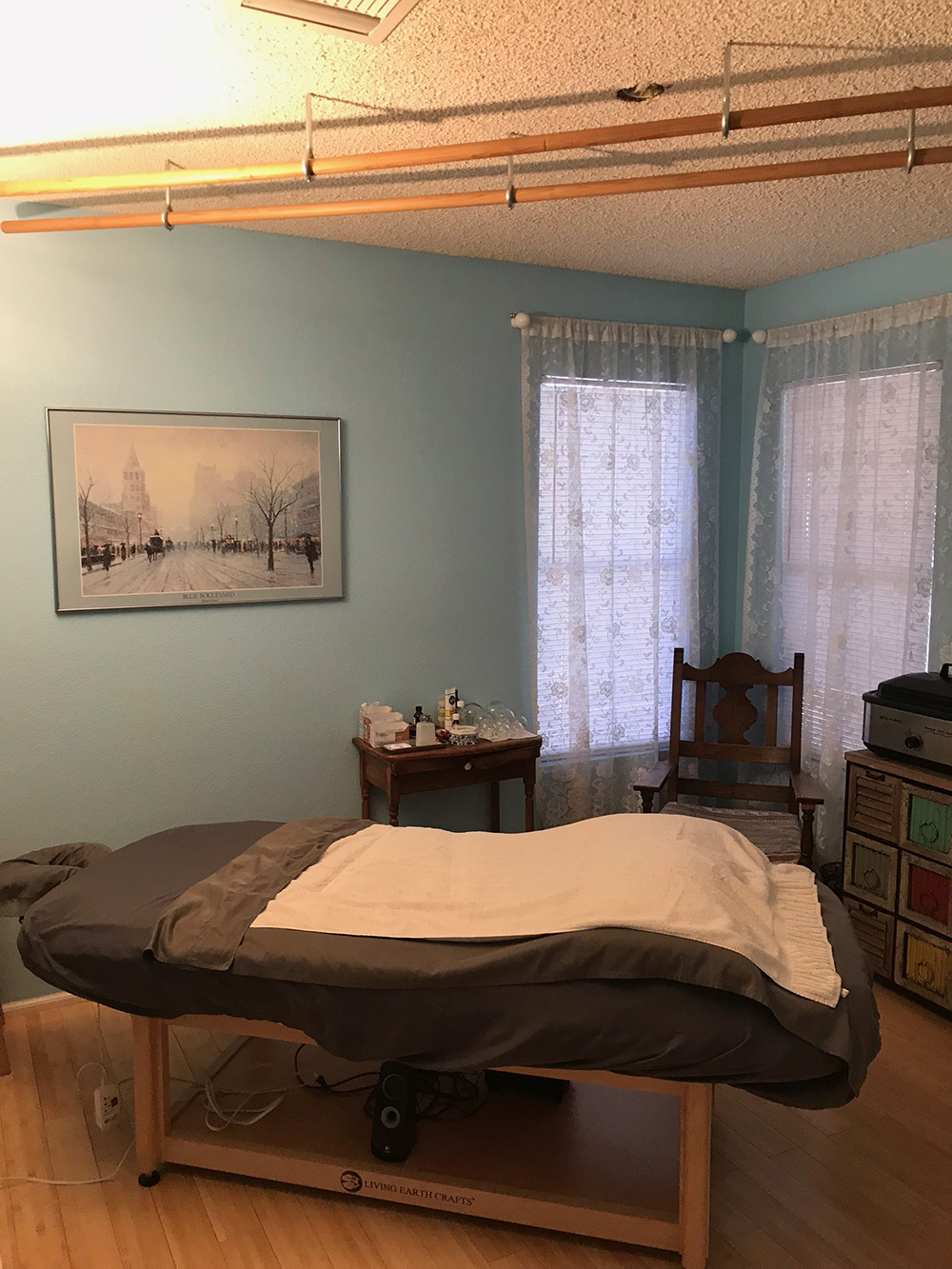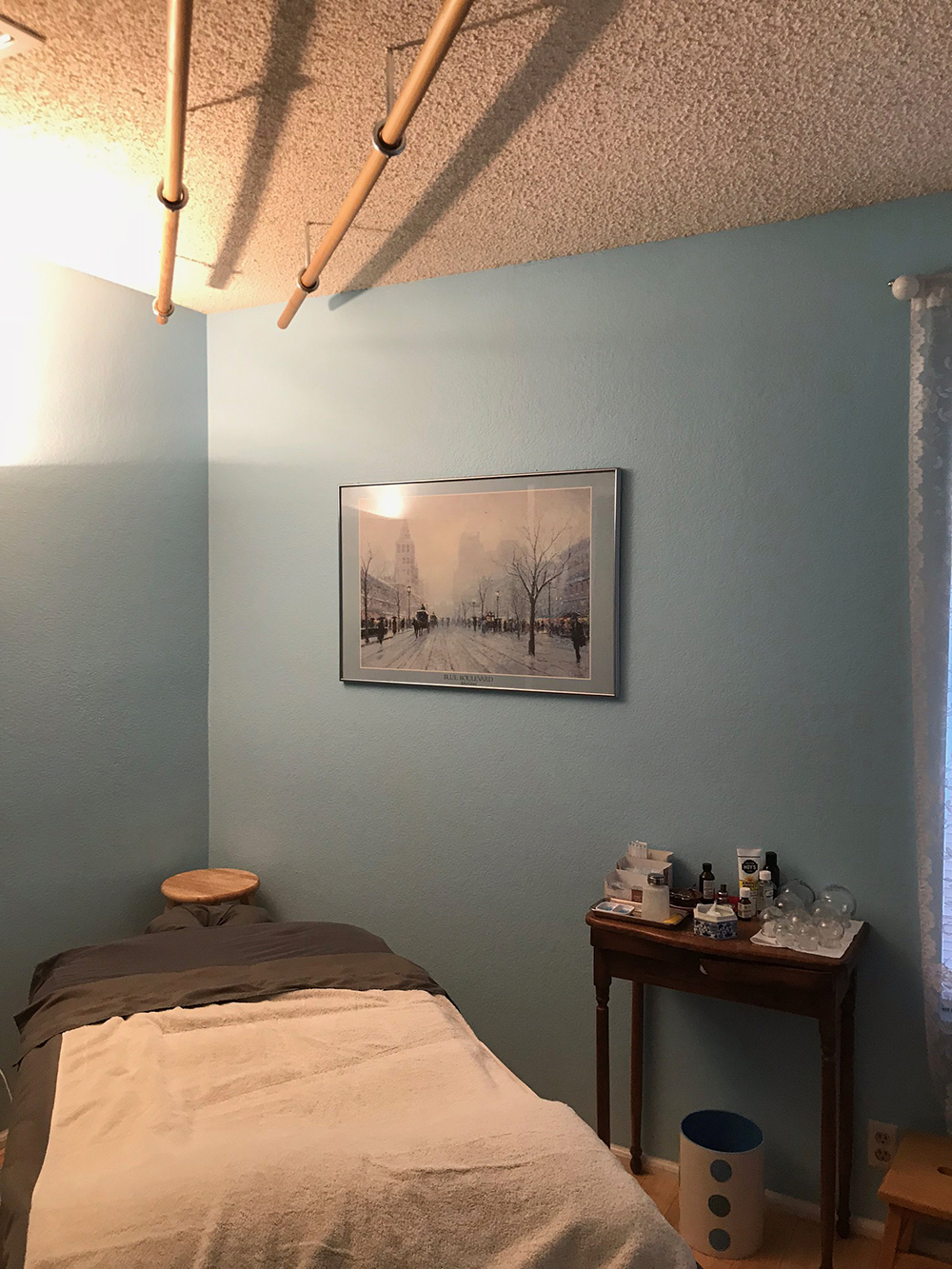 Additional Job Opportunities