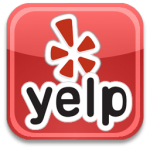 Yelp is a crowdsourced urban guide designed to help people find places to eat, drink, be pampered and have a good time as reviewed by people who have been there and can offer their opinion on what's great and not-so-great.
For business owners, this means the potential to amass credibility and gain more customers by interacting with the people leaving reviews, setting up deals through Yelp or even list an advertisement with them as your business picks up.
Yelp offers a dedicated type of account for businesses separate from that of a general reviewer account, so this guide walks through the setup of the business owner account.
Let?s get started! This process takes about fifteen minutes and you will need: A business email address (at your domain or Gmail, Yahoo!, Hotmail, etc).
To begin, navigate to https://biz.yelp.com/ You'll notice there is a video in the middle of the page. Feel free to watch it to see some of Yelp's advice for business owners. They boil things down into their "Four Secrets to Success" which are to:
Complete Your Profile — have links to your website, add photos
Respond to your reviews — be proactive in your outreach, respond diplomatically to reviews
Create exciting promos — post a Yelp deal
Monitor your traffic — using Yelp metrics
When you're ready to continue, go ahead and select "Create your free account now".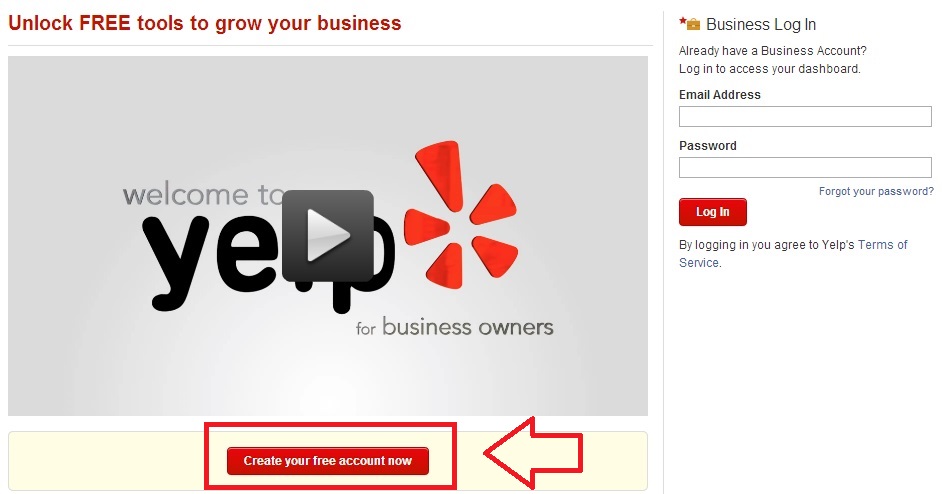 This is going to take you to a page to try and locate your business. If you've been around long enough to be listed in the YellowPages or for someone to have reviewed you, you're probably already listed and should be able to claim your business and its reviews. Otherwise, scroll down to the bottom and select "Add your business to Yelp"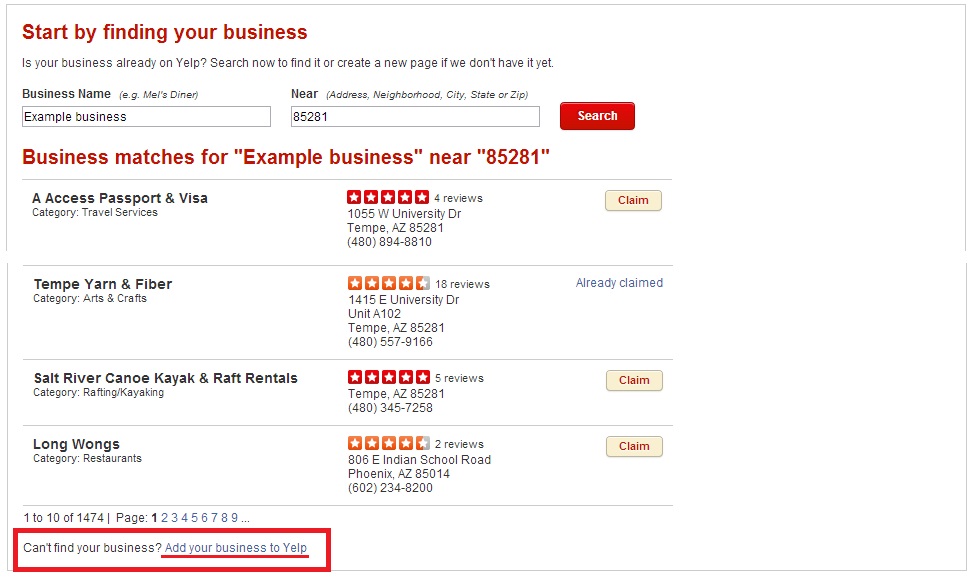 Fill out the form with the appropriate information and select "Add" to continue. It will then give you a confirmation and ask you to click on the confirmation link they emailed to the address you provided. Once that link has been clicked, Yelp will thank you for submitting your business and let you know that it may take a few days for them to review your business submission.
While waiting for your business to be confirmed, we recommend brushing up on some of Yelp's Common Questions that business owners ask!
Confirmation can take anywhere from a few hours to a few days, but once you've been verified, navigate to biz.yelp.com and get signed in. This will take you to the control panel for your business page and give you options to fill in additional information and complete your page.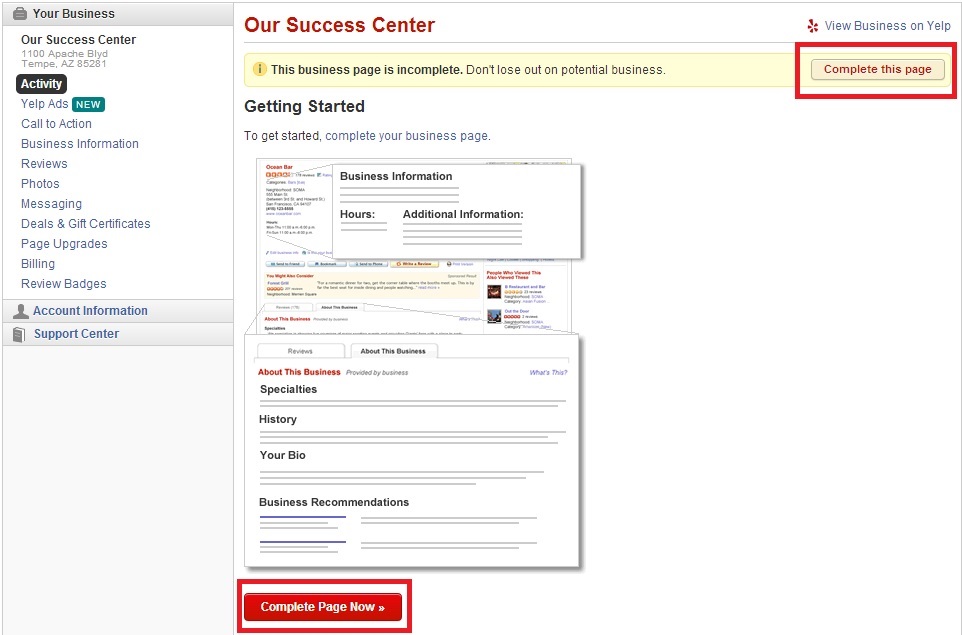 To complete your page, Yelp will ask you to do five things, all of which you can skip if you'd like:
Add Business Specialties – What does your business specialize in?
Add Photos – Business photos are viewed millions of times on Yelp each month. Upload a photo of your business.
Add Business History – Talk about the history of your business and how the business got started.
Add Owner or Employee Bio – Share a little about yourself or a particular coworker.
Convert Visitors into Customers – Yelp Deals and gift certificates are an easy way to attract new customers. When Yelp users buy, you get paid.
Once you've completed your business profile, get out there and let people know you're on Yelp!
For additional information not covered here, please check out Yelp?s help section.
We make every attempt to ensure the accuracy of this information. If for any reason the information in this article in not correct, please contact OurSuccessCenter@swiha.edu with the article link and the information that needs to be updated.