In this day and age, a critical part of any successful business is an attractive, informative and easy to find website. This may sound like a difficult task, but have no fear! We're here to help you through the hard parts.
Building a website is a lot like building a house: You have to have the space and foundation to build it (your hosting or server space), a way to build it (either by hand with coding, a website builder or WordPress, or paying someone to build it for you) and an address to have it built on (your domain name or URL). There are a few other intricacies to it, but these are the basics.
Keep in mind that while some places market "free" websites, ultimately you will have to pay some amount for a website that is free of advertising on your chosen domain.
All of the costs shown here are for a website with at least ten pages, no advertising on your website from the parent company and that uses your own domain (i.e. MyBusiness.com instead of MyBusiness.wix.com)
* Denotes a promotional price and is subject to change. Generally, the costs will be in this range
** For domains purchased through Weebly. Weebly permits domains purchased elsewhere to be used, but requires extra steps
It used to be that in order to design a decent website, you had to be very proficient in a programming language, have fancy expensive software or pay someone large amounts of money to develop a site for you that you would later have to pay them more to maintain. That isn't the case any longer as template-based WYSIWYG(pronounced "whizzy-wig" or "What You See Is What You Get) builders have evolved into countless builders from Go Daddy's Website Builder to Wix, Weebly and others. These are all platforms that allow you to build a website on the fly with nothing more than your browser. For those needing a little more functionality than just a static informative site or that want to customize beyond what these designers are meant to do, a number of content management systems (CMSs) exist, like WordPress, Joomla and Drupal.
It is recommended that before you begin building a website you have a domain name purchased already or have plans to purchase one as part of a bundle with your choice of website platform.
You can purchase a domain from any number of domain registrars. Based on cost and ease of use, we recommend Go Daddy or one of its resellers. Domains should cost about $14 per year for a .com domain, but you may get a special deal on the first year or on additional years if you pay for them up front.
If you're just starting out with getting your business online and want to have some basic information about your business and a contact page on your website, it is recommended to start out with a WYSIWYG builder (like the ones from Go Daddy or their resellers like ShowTimeDomains, Weebly or Wix). These require the least amount of technical knowledge while still producing a professional looking website that has all the necessary information.
If you are relatively web-savvy and want the added functionality of advanced plugins, a blog or more technical control over your website, then WordPress is a great place to start. These require a more advanced technical knowledge and will involve purchasing and setting up a hosting account and getting WordPress installed. Through Go Daddy or our partnership with ShowTimeDomains the process is relatively simple and the difficult portions are handled automatically through some tools they have built in to their own hosting services, though this is not true for all hosting providers. (Note: A majority of hosting providers may offer an automatic WordPress installation which is fine as well)
As a Go Daddy Reseller, ShowTimeDomains offers the same great infrastructure and products for building websites and businesses that Go Daddy offers but with a special flair and dedication to individualized support to help you thrive through Robert, the owner. SWIHA is proud to be partnering with ShowTimeDomains to offer SWIHA students a special promo code "swiha" good for 10% off any order of $20 or more. Currently, ShowTimeDomains is offering a special promotion when you purchase any non-domain product: …
Continue

WordPress is a free web software that can be used to build anything from a personal blog to a professional website (some notable users include BBC America and People Magazine) and everything in between. One of the fantastic things about it aside from being completely free to use (unless you choose to purchase a theme or plugin from a developer which isn't necessary) is that it's developed by and for a community and is so widely used that almost any …
Continue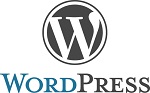 WYSIWYG, or What You See Is What You Get website builders are fast, template-based options for getting a website up and running. The primary benefit of these types of online builders is the capability to build a professional looking website with no coding experience whatsoever. Content is inputted or added to a template and rearranged to the user's liking and then published to the live web. There are a number of free builders available like Wix or Weebly, but oftentimes …
Continue